Minky Mission
Minky Mamas was founded with the American dream in mind. From humble beginnings as two moms looking for flexible income to a whole bunch of mamas that enjoy generating income while being able to spend time with their kids and grandkids.


Meet the Mamas
We Provide Flexible Income For Stay at Home Mom's and Grandmas.
June 28, 2018
First Live Show
😍😍😍😍 "Come check out our showcase and see what we're all about!!" 🤩🤩🎉🎉❤️❤️
On June 28, 2018 we went live on Facebook for the first time in Minky Mamas history.
July 9, 2019
1 Year Anniversary
On July 9, 2019 we celebrated our first anniversary with a sale show. It was awesome to see the difference in just one year!!
May 2020
First Office Space
In 2020 we moved from our basement to our first office space. It wasn't much, but it was a meaningful step that helped us make our dream of providing a flexible income as moms and sharing love through minky a reality.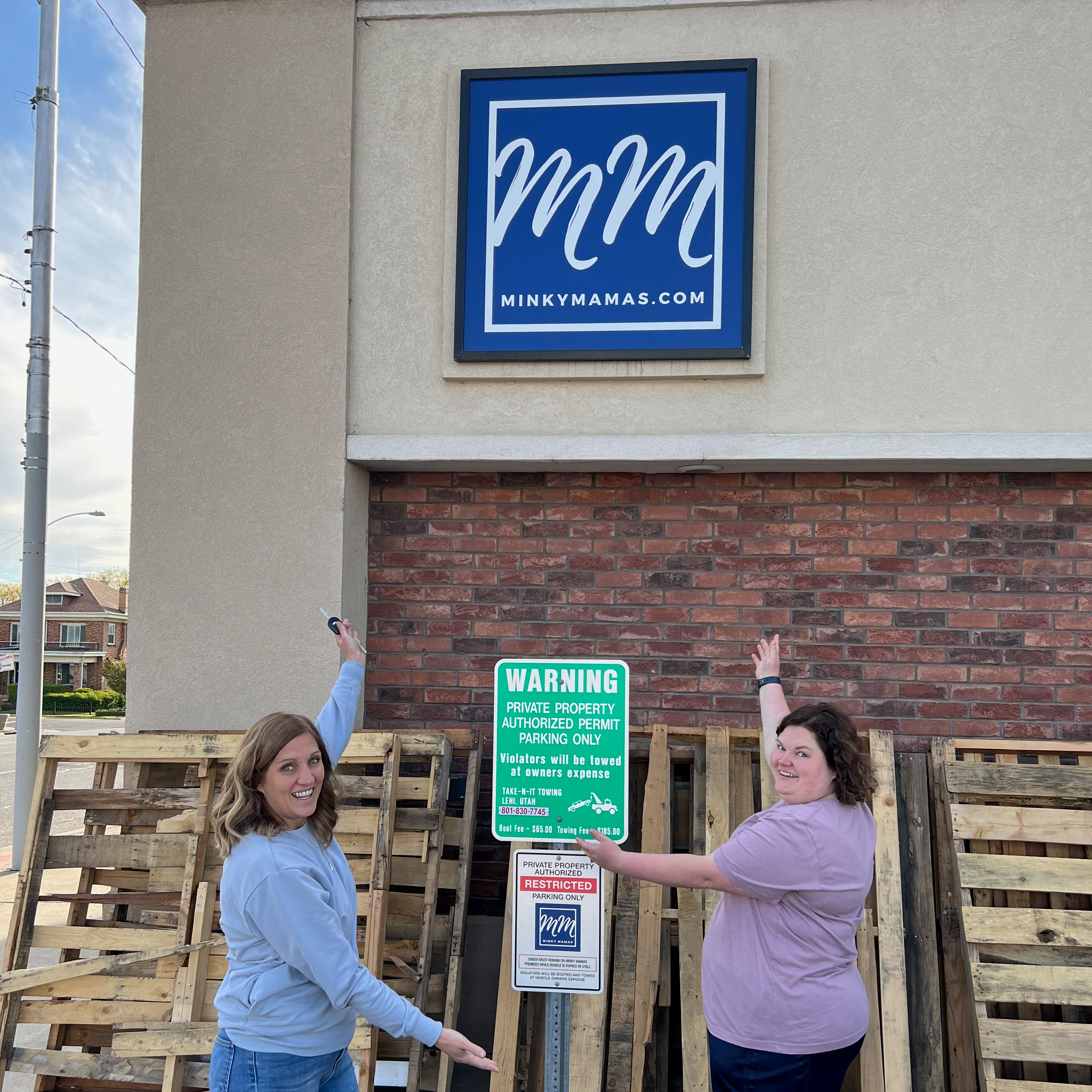 August 2021
Expanded Offices
2021 was a huge year for Minky Mamas. We moved to a bigger building and hired more mamas. This sign on our building means a lot to us as it represents so much hard work and effort. We feel truly grateful and appreciate our amazing customers.
September 22, 2022
Minky Mamas Retreat
We had a blast hosting our friends and fellow customers in person. We played lots of games and enjoyed each others company. We count ourselves extremely lucky to know and get to interact with such amazing people.
It's about the Mamas
Flexible Income
Basement to Barn
In the early days of Minky Mamas we ran everything out of our basement. Since then we've expanded to two buildings known as the "minky barn" that help us cultivate a flexible culture with dozens of mamas that enjoy designing, sewing and shipping blankets when their schedules permit.
Each mama brings a unique set of skills that allows Minky Mamas to be successful in our mission to provide flexible income and share our love through minky blankets.